Charging up a two-way street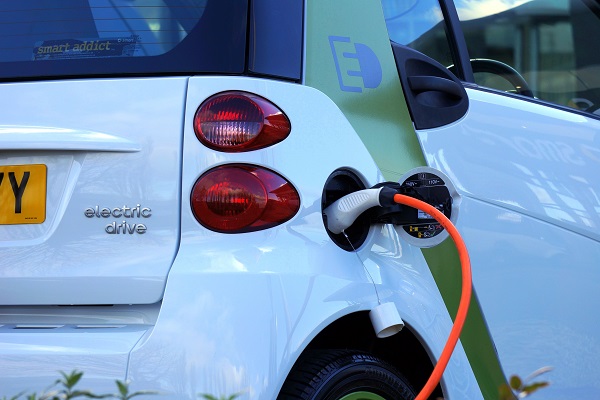 Researchers say electric vehicles could come to each other's rescue when a battery goes flat, or even back up a household system. Sean Carroll finds out more.
The number of electric vehicles on Australian streets will increase 45% by 2030, according to a recent paper in the journal Applied Energy.
One of the authors, Macquarie University post-doctoral research fellow Seyedfoad Taghizadeh, says the limited availability of charging stations is a barrier to market growth in EVs.
"Even with satisfactory progress in terms of building charging stations, there is still a big issue among customers," Seyedfoad says.
"They are concerned about an emergency if their EV battery goes flat and they don't have access to a charger."
Recognising this as a barrier to EV adoption, Seyedfoad and his Macquarie University colleagues have developed an intelligent charger, a two-way device with the potential to ease the anxieties of owners and potential buyers.
"The bi-directional onboard charging system is installed in a vehicle, which can be charged by plugging it into a domestic circuit.
"However, the main feature is a vehicle-to-vehicle function. If a car runs out of power and is nowhere near a charging station, the device lets another driver plug into the stranded EV and charge its battery."
The two drivers will agree on a percentage charge to be delivered from the powered car.
Another feature of the charger is that it can connect to a house.
"The fully charged vehicle is capable of feeding power in the other direction when parked and becoming a back-up system," Seyedfoad says.
"Also, our new device is less of an issue for the power network than existing EV chargers, because it has an advanced control system. It can provide ancillary services such as harmonics reduction and reactive power support for the local grid.
"The EV will warn you that it cannot start while connected to the house, so there are no safety issues around moving vehicles."
Houses are becoming increasingly connected, and the number of inductive and non-linear loads is growing – washing machines, refrigerators and other appliances. This means a greater need for reactive power from the grid.
The Applied Energy journal, which outlines the capabilities of the new device, mentions how an advanced control system can be an effective way of improving power quality and providing the required reactive power for individual houses.
The intelligent charger has a single-phase feature that acts as a static synchronous compensator, tackling voltage disturbances that may occur throughout typical electrical use.
Given the benefits, it seems this intelligent charger could play an important role in the EV sector.
"Commercialisation is the next step," Seyedfoad says.
"We need a partner to develop a consumer version and get it onto the market."