Changes set for Electrical Equipment Safety System
Long awaited changes to the Electrical Equipment Safety System are finally making headway through State Parliaments, in preparation for a July 2012 commencement.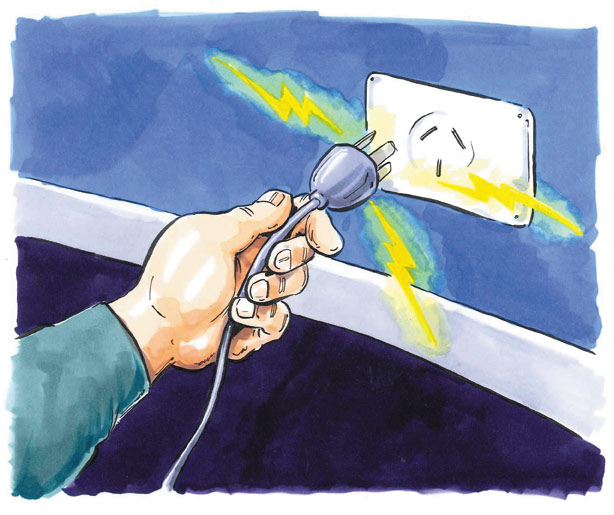 In early 2007, the Electrical Regulatory Authorities Council (ERAC) recognised that a changing market profile, including a greater reliance on imported electrical equipment, was increasing the risk of unsafe electrical equipment being supplied in Australia and New Zealand.
The resultant problems and challenges led regulators to collectively believe that a formal and comprehensive review of the Electrical Equipment Safety System (EESS) was essential to providing a strategic direction for future regulatory policy.
Following a thorough consultation and review process, it was recommended that the proposed new system will have the following features:
A nationally consistent, performance-based legislation in each jurisdiction setting out the scope of electrical equipment included in and excluded from the system, and consistent obligations and penalties.
A centrally administered and managed ERAC Secretariat to coordinate the EESS, with regulatory and enforcement responsibilities to remain with the states and territories.
A national database where all suppliers and certain higher risk equipment must be registered prior to equipment being offered for sale. This would allow equipment to be easily traced to its supplier and act as a gateway to legal supply of electrical equipment in Australia and New Zealand.
Risk-based classification of equipment into three levels (high, medium and low) with proportionate standards of conformance for each level.
Placing obligations for safety on a supplier who is the importer or manufacturer of the equipment, who must be based in Australia or New Zealand. The responsible supplier must be an Australian or New Zealand entity to ensure enforcement action can be undertaken through the local judicial system.
Draft scheme rules that provide details on the pre-market certification and registration process have since been developed by the ERAC Secretariat and been considered by industry, regulatory authorities, certification bodies, the National Association of Testing Authorities (NATA) and Joint Accreditation System of Australia and New Zealand (JAS-ANZ).
Under the new EESS, certifying bodies will be recognised to approve and register electrical equipment by all regulatory authorities using the same criteria. Regulatory authorities will also be able to approve and register equipment.
A national database containing information such as certificates of conformity, registration of suppliers and registration of electrical equipment will be established. This database will be used by regulatory authorities, certifiers, suppliers, wholesalers, retailers and consumers. Consumers will also be able to check electrical equipment registrations from the EESS website.
In May 2009, ERAC published a Regulatory Impact Statement on the EESS which has been signed by the seven ministers responsible for electrical safety.
Since then, model legislation to implement the new EESS has been developed. The Queensland Parliament passed the model legislation on 22 March 2011. Other jurisdictions are working towards adopting the model legislation.
At the ERAC meeting in May 2011, members discussed the implementation of the new EESS and agreed that the new system should commence on 1 July 2012. Public and industry awareness activities will be organised prior to the launch of the new EESS.