Caterpillar extends range of GC diesel generator sets up to 1250kW and 1500kVA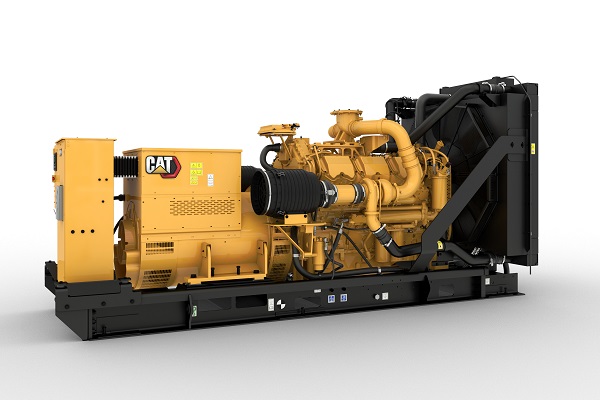 Caterpillar has launched nine new Cat GC diesel generator sets that extend the upper range of its value-engineered power solutions with models suitable for medium- to large-sized stationary standby applications.
The nine new models now available include three models from 1250 to 1500 kVA for 50Hz applications globally, three models from 800 to 1250kW for 60Hz applications in North America, and three models from 800 to 1250kW for 60Hz applications outside North America.
Primarily targeted at the global electrical contractor market, Cat GC generator sets are engineered to simplify the specification process and substantially reduce quotation and delivery times while helping to meet tight budget requirements. Select models with commonly specified power outputs and configurations are stocked at larger Cat dealer locations for immediate delivery.
"The positive market response of electrical contractors and other customers to our Cat GC models validates the performance, value and convenience that these generator sets deliver," Caterpillar Electric Power general manager Jaime Mineart says.
"By extending the Cat GC lineup with nine new power nodes, we are further expanding the suitability of these dependable, competitive power solutions to additional medium to large-sized standby applications."
Designed and manufactured to Caterpillar's exacting standards for efficiency, reliability and productivity, Cat GC generator sets are configured with an optimized mix of common features that deliver Caterpillar's renowned performance and excellent customer value with a minimal footprint.
Powered by field-proven Cat engines and offering best-in-class support from the Cat dealer network, Cat GC generator sets are ideal for an extensive range of standby applications, such as health clinics, manufacturing, agriculture facilities, municipal infrastructure, wastewater treatment plants and other utilities, commercial enterprises and office buildings.
ADVERTISEMENT

ADVERTISEMENT