Brilliant releases the Horizon 3-in-1 bathroom mate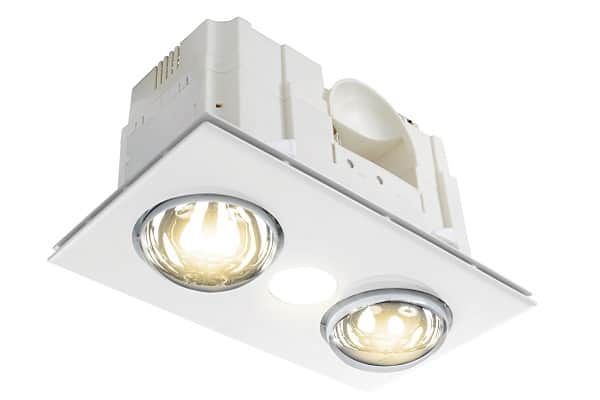 The Horizon from Brilliant is a 3-in-1 bathroom mate, creating harmony in light, heat and ventilation while being powerful, efficient, sleek and stylish.
Perfect for keeping you warm and cosy this winter, the Horizon features an integrated 8w 850 lumen LED downlight, and achieves a maximum air flow of up to 300m3/hr. It is powered by an efficient 75W ball bearing motor with 125mm side duct outlet with draft stopper.
The Horizon is available in a white or silver finish, and comes in two sizes: two heat lamps with two R125 275W infra-red heat globes for small to medium sized bathrooms, and a four heat lamp model for large bathrooms.
The Horizon is fitted with a safety thermostat switch that will automatically turn on the fan if the internal temperature exceeds 80°C, and includes wall switch, 1.5m flexible aluminium ducting and exterior grille and clamps.