Brilliant Lighting targets home automation market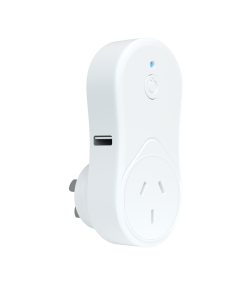 Brilliant Lighting has launched a new range of smart home products called BrilliantSmart, comprising a selection of heaters, internal and exterior lighting, security, TVs and more.
BrilliantSmart, which is accessed via smart phone, operates over WiFi and the free BrilliantSmart app. No is hub required.
The new range also works with Google Home or Amazon Alexa.
The BrilliantSmart range features smart down lights, globes, ceiling lights, dimmer connectors, WiFi plugs and more.
With the WiFi plug, you can make any appliance smart. All you need to do is connect your device via the plug or USB fitting. You can then take control from anywhere using the BrilliantSmart app. With Brilliant's WiFi Plug, you can make any electronic appliance or device in your home smart. Lighting, electric blankets, heaters, irons, kettles, TVs and more. The Smart WiFi plug lets you automate just about anything.
In fact, wherever you have a power point, you can have a WiFi Plug. All you need to ensure is that each plug is within 30m of a 2.4GHz-enabled WiFi router.
The smart down lights, globes and ceiling lights even have a range of colour temperatures. This way, you can easily adjust lights to your mood and time of day.