Atom Lighting launches latest range of lights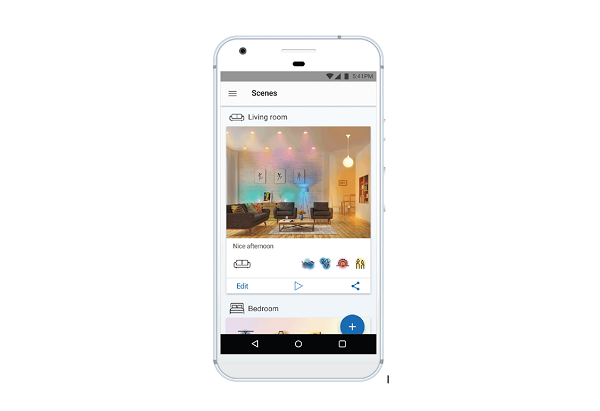 Atom Lighting has announced the launch of its latest range of downlights, oysters and lamps, all powered by state-of-the-art WiZ technology which provides unparalleled control and customisation through cloud-based interface.
The demand for building automation is rapidly increasing, given the $1.1 billion value of the Australian smart home IoT market. The WiZ Pro range offers new lighting technology for professionals to design connected buildings without the complication of programmed automation.
The Evolt company's cloud platform allows for the uploading of architectural plans and enables full remote access from anywhere in the world which is a game changer in areas where wasted electricity is a common issue.
The new WiZ offerings are plug-and-play with easy connection and IoT integration. They are customisable and have built-in circadian rhythm technology with 16 million colour variations and 0-100% dimming technology. With no additional installation required they are cost effective with all control through the WiZ app.
Evolt chief marketing officer Ben Green says: "The all new Atom WiZ Pro range gives electricians and professional integrators a reliable, simple to install, all-in-one solution, while providing customers with an easy-to-operate smart lighting system."
He points that there is no gateway, no special wiring and no special programming required.
"When it comes to controlling lighting in multiple buildings, the combination of Atom lighting and WiZ technology is unbeatable. Users can enjoy whole building control of multiple rooms and floors, pre-program lighting, set schedules and scenes for hundreds of WiFi connected lights and associated Bluetooth devices."