AIRAH launches ARPEng program to support the professional registration of engineers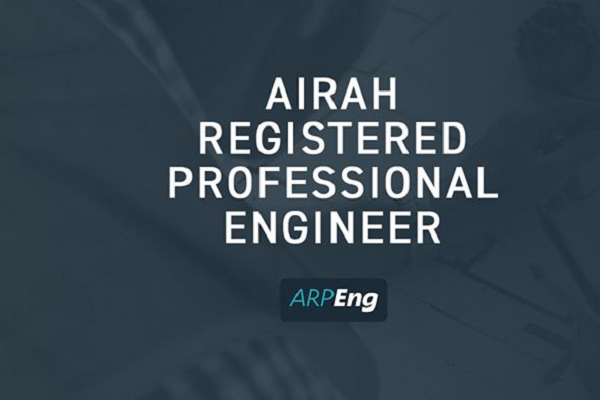 As Australia introduces new professional registration schemes for engineers, AIRAH has launched the AIRAH Registered Professional Engineer (ARPEng) accreditation program for mechanical engineer – HVAC&R professionals.
In response to the Shergold-Weir Building Confidence report, the Building Ministers Forum (BMF) signaled the need for a nationally harmonised registration scheme for building practitioners, including engineers.
The Professional Engineers Registration Bill 2019 was introduced in Victoria, the Professional Engineers Registration Bill in New South Wales as well as the 2002 Queensland Professional Engineers Act.
"It has been a considerable anomaly that engineering is one of the few professions not to have a mandatory licensing scheme," AIRAH chief executive Tony Gleeson, M.AIRAH says.
"Now, as government introduces regulations for professional registration of engineers, we will need expert schemes to verify their qualifications, skills and ongoing training. AIRAH's ARPEng program satisfies this need for Mechanical Engineer – HVAC&R professionals."
ARPEng was designed to meet the needs of the Registered Professional Engineer of Queensland (RPEQ) and all other state-based schemes as they are released. AIRAH is in the process of lodging applications to become an assessment scheme for the Queensland and Victorian professional registration schemes.
"A successful application to become an ARPEng will display to the industry – and to the public at large – an individual's qualifications and commitment to the discipline," Tony says.
"It confirms their skills, professional development and training are up to date, and that they are a qualified professional."