AFL releases Rogue Modular Test Suite in Australia and New Zealand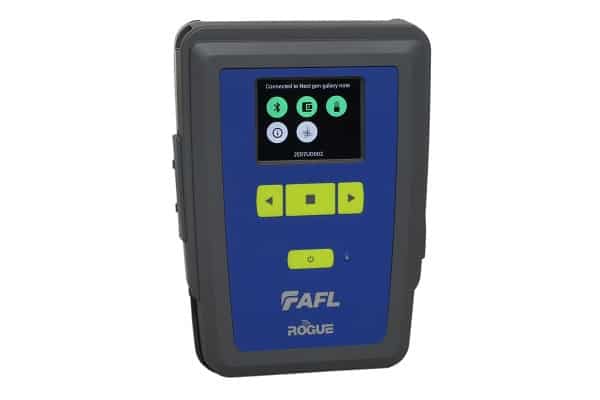 AFL has announced the release of its full range of test and inspection equipment, including the Rogue Modular Test Suite.
Featuring a range of features, Rogue is a versatile and flexible field tester that is designed as an open platform to allow the use of custom-designed apps and modules for a specific test experience.
Users simply snap in the different test module and team it with the app on an android device. Rogue can be a loss test and optical time domain reflectometers (OTDR), a certification tester or an MPO tester. Rogue also links via Bluetooth to the Focis Flex to provide inspection capability.
The purchase of a Rogue device includes a free Aeros cloud account, which Rogue automatically and seamlessly pushes data to. Lost data is therefore a thing of the past and reporting becomes easier as there is no need to get hardware to the office to download data.
"By separating the functionality of the different test modules and software, AFL has created a field test suite that can do what no other tester can do. The added bonus for the customer is that they only pay for what they need," says AFL product manager Stefano Verardo.