ABB's Ty-Rap cable ties used in the NASA Mars 2020 Perseverance Rover Mission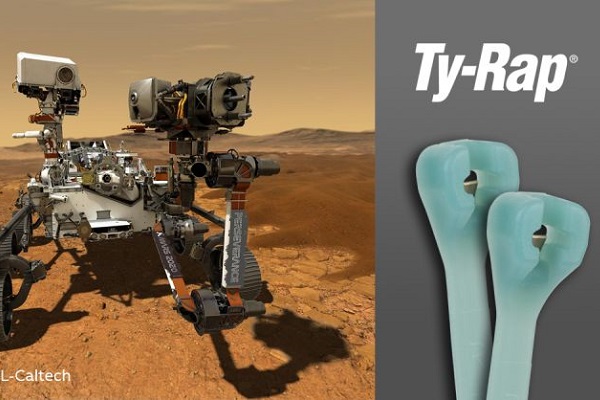 ABB has provided NASA's Mars Perseverance rover, which successfully landed on Mars on 18 February 2021, with its Ty-Rap cable ties – the same ties used here on Earth.
ABB can now boast that its cable ties can down be found in buildings, subways, deep in the ocean and now outer space.
The Ty-Rap cable ties are designed to withstand the demands of space flight and resist corrosion and radiation in the most extreme environment.
"Similar to how standard cable ties are a practical solution for use around the home to organize everything from indoor cords to outdoor lights, high-performance Ty-Rap cable ties connect and secure the rover's wires and equipment," ABB president of installation products Matthias Heilmann says.
"For nearly 50 years, these Ty-Rap cable ties have performed in the most intense conditions on earth and protected components from high impact elements and radical temperature changes in previous space expeditions."
The company has been providing products to the space program since 1973 and the Ty-Rap cable ties have been used in a number of NASA rovers including Curiosity, Spirit and Opportunity.