ABB's new UNO-DM-PLUS series expands power ratings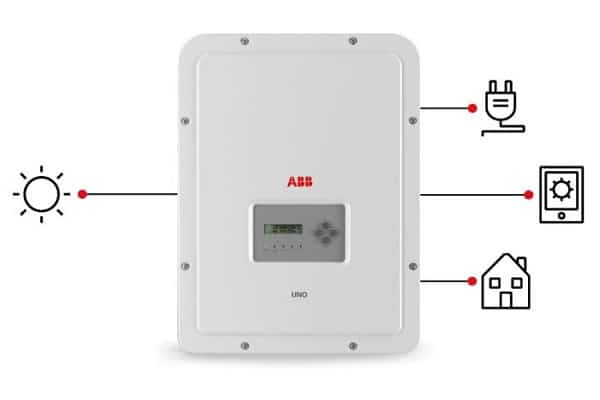 ABB's single-phase inverter has a new addition that is now available in 1.2W and 2W power ratings. The inverter aims to deliver a more efficient and affordable solution for domestic solar installations.
The UNI-DM-PLUS is now available in six different power ratings ranging from 1.2kW to 5kW which gives out a high performance level along with increased power density. Installation costs and times are also reduced with plug and play connectors removing any need to open the inverter cover.
ABB head of solar business Giovanni Frassineti says that their latest product encapsulates everything ABB works towards when putting forth low cost and user friendly solutions.
"At ABB, we are always committed to improving our range of solar technology, developing new PV storage solutions and product platforms to ensure the best possible performance for our customers," Giovanni says.
"The UNO-DM-PLUS represents just that commitment – the new design wraps ABB's quality and engineering into a lightweight and compact package, which thanks to intelligent technological choices means we have created an inverter solution which is optimised for domestic solar installations."
Once the installation is done, those who use it will notice a greatly improved user experience that features a built-in user interface that allows access to inverter configuration settings, dynamic feed-in control and load manager.
The UNO-DM-PLUS is easily integrated into any current or future device making it ideal for smart building home automation. As a bonus, the inverter also comes with remote Over The Air (OTA) firmware upgrades for its components.