ABB unveils comprehensive solutions for smarter homes, buildings and mobility at Light + Building 2018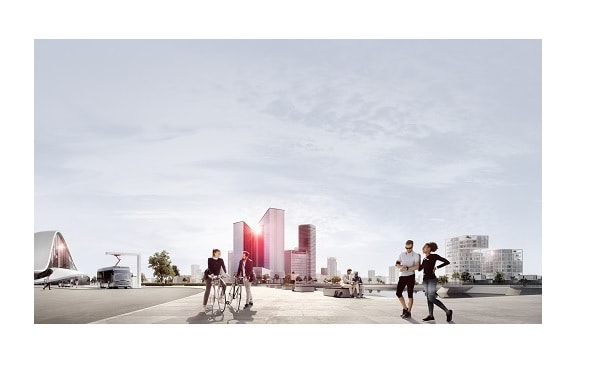 ABB has showcased the full extent of its smarter homes, buildings and mobility portfolio, as well as its new electric vehicle charging solution, AC wallbox, at Light + Building 2018 held in Frankfurt, Germany.
The company showcased a range of solutions that deliver energy savings for end users, including REACT 2, ClimaECO and the EQmatic Energy Analyzer.
REACT 2 is ABB's new high-voltage solar energy storage solution that can deliver 90% energy self-reliance for home owners. When used in combination with ABB's home automation system, ABB free@home, home owners can increase control over their electricity usage and avoid consumption peaks.
With ClimaECO, ABB is broadening its reach into KNX-automated heating, ventilation and air conditioning (HVAC) for commercial buildings. ClimaECO has been designed to improve energy efficiency by up to 30%, while ABB's EQmatic Energy Analyzer enables companies to reduce their energy consumption by up to 20%. This is thanks to data management collected via M-bus meters measuring electricity, gas, water and heat.
Delivering energy savings of up to 30%, a new energy and asset management portfolio, 'Give your buildings a new dimension', integrates the functionality of two existing ABB energy monitoring solutions with the company's cloud-based ABB Ability Electrical Distribution Control System. This enables the solution to intelligently acquire, store and analyse data on a buildings energy consumption
ABB also demonstrated open platforms powered by ABB Ability, the company's cloud-based portfolio of digital solutions. This supports the integration of multiple services and solutions from both within ABB and external parties.
These include:
Busch-VoiceControl, KNX's new voice-activated KNX control system that is capable of managing up to 99 building functions.
The new MyBuildings portal that allows customers to manage and control a wide range of auto-mated home and building services, including ABB i-bus KNX, ABB free@home and ABB-Welcome.
The new ABB-tacteo KNX sensor, an individually-configurable control element for intelligent building control that allows customers to configure icons and labels on the control element via an online configurator at the MyBuildings portal.
Also at Light + Building 2018, ABB unveiled tailored safety and security solutions for the residential and commercial markets, including ABB-secure@home and ABB i-bus KNX IP Router Secure.
ABB-secure@home is a new, user friendly intrusion and alarm system for residential proper-ties that integrates with ABB's existing home automation solution and door entry system.
ABB i-bus KNX IP Router Secure protects KNX installations within smart buildings cyber attacks, delivering a more robust KNX network.
Lastly, ABB also demonstrated its new AC wallbox that provides a high quality, cost effective electric car charging point for private and business use.
"We are at the cutting edge of smart homes and buildings, and are proud to be unveiling a range of new products and solutions that span the full electrification chain of smarter energy management through to e-mobility. Our focus is on developing solutions across residential and commercial buildings, facilitating increased energy efficiency, comfort, convenience and security for end users," says ABB president of the electrification products division Tarak Mehta.
"In addition, visitors have the unique opportunity to see a Formula E car firsthand, as ABB has become title sponsor of the world's first fully electric international FIA motorsport series, given our revolutionary advances in electro mobility technology."