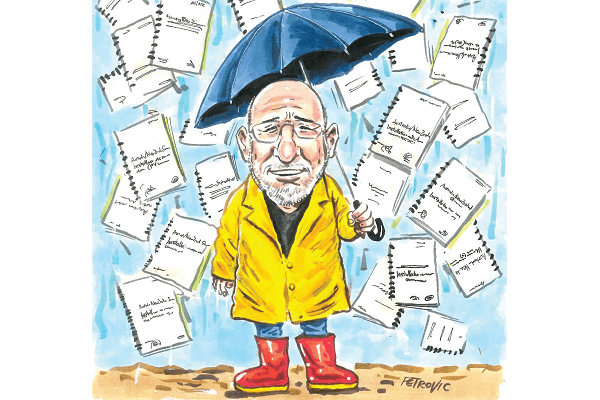 A raft of Standards are ready to be launched upon the Australian market. Luckily, Gary Busbridge is on hand to help contractors navigate the sometimes-tricky waters of compliance.
With the summer holidays out of the way, an update on things electrical might be appropriate.
From an installation perspective, a few Standards have been given the once-over to bring them up to a technological and global level.
Others are undergoing an adoption of overseas IEC Standards and, in one case, there's a brand-new Standard for Australia and New Zealand.
Renewable energy is grabbing the headlines, especially if you are in South Australia – and maybe New South Wales as well. Renewable sources are an important aspect of the energy industry.
From a product point of view the roof-top DC isolator switch, which adheres to an adopted IEC Standard (AS/NZS 60947-3), is in the firing line. A previous article dealt with this, but from June 2018 the only DC isolator allowable will have to be compliant as a switch and enclosure assembly.
There are now specific Australia-only clauses that require stringent testing of products to align them with our harsh environment.
There will be some leeway for manufacturers and installers regarding brands that have not caused any problems in the field, but poor quality switches exhibiting trouble will need to be recertified.
The assembly is to be IP56NW (i.e.: No Water to enter), which requires a high quality and robust enclosure.
Further to this, AS/NZS 5033, the installation Standard for PV systems, has been upgraded to include more stringent requirements. It also adds some installation requirements to combat poor installation and the effects of the Australian environment.
This stipulates conduits and cable entry to the bottom of a vertically mounted isolator switch assembly, and the use of a shroud when there is no protection for the isolator on the roof.
If this part of the market is where your business operates, it will be important to get the most up-to-date information.
A battery storage system Standard (AS/NZS 5139) is being developed, and it will provide essential safety and installation practices.
It has already been through one round of public comment through the Standards Australia process. However, the committee has strayed into installation requirements governed by the National  Construction Code. Hence a review of the Standard is being conducted even before publication.
However, there is a lot behind this Standard that will make battery storage systems and installation a lot safer. Again, if this is where your business operates, keep abreast of the developments.
A previous article provided plenty of detail on the medical installations Standard (AS/NZS 3003) and its revision. Further detail to define patient areas in cardiac-protected and body-protected areas was a major breakthrough and will make it a lot easier to work with.
Many other clarifications will enable the installer to better understand the intent of the rulings.
Then there's a revision of the  AS/NZS 3000 Wiring Rules, the bible of the industry. Previous articles have been about the major changes, so most would have a pretty good idea of them. We are hoping for a mid-2018 publication.
Look out for the preface, which has a comprehensive list of the changes. We have added an asterisk in the side column where a change or addition has been made. It will serve as a pointer to the major changes throughout.
As you may remember, there have been changes regarding the installation of residual current devices (RCDs). Unfortunately, a couple of state regulators have made additions to the compliance requirements that are over and above the RCD Standards (AS/NZS 3190, AS/NZS 61008 and AS/NZS 61009).
RCDs in all their forms are declared articles and must have approval for supply and installation.
If you are installing residual current circuit breakers with overcurrent protection (RCBOs) in Victoria there is a special requirement. The RCBO must be listed as compliant to a test that loads both ends, line and load, at the same time to ensure they still trip as required.
This comes into effect in July 2018 and applies to residential installations. Other RCBOs can be installed in non-residential buildings. There are substantial penalties for anyone caught supplying or installing non-compliant RCBOs in residential buildings.
In Western Australia the Housing Authority (WAHA) has deemed that a 30mA RCD and various forms must trip within 40ms. This is a departure from the Standard, which stipulates 300ms.
Again, there is a listing that denotes which RCDs and RCBOs are compliant. As a contractor working for the WAHA you must install only compliant articles in WAHA homes. This extra requirement is causing much concern among manufacturers and suppliers, as a 40ms trip time is associated only with medical 10mA RCDs.
The generator installation Standard (AS/NZS 3010) has been published recently, so it will be important to get the latest edition if you are designing or installing generators.
It covers the Honda portable type through to major infrastructure generator systems and has clarified many of the grey areas previously contained in the Standard.
Electrical accessories – whether switches, plugs, sockets or lighting – come under continual substantial review as unsafe products are identified by the regulator, either through shock or fire.
The continued identification of non-compliant products throughout our whole industry is a pain in the proverbial. Such is our illogical necessity at all levels to fight for the lowest prices without regard to quality, sometimes safety and the call-back cost of fixing problems.
If this race to the bottom continues we will end up with highly commoditised electrical accessories, hence no value-adding for our industry.  \
Will it become a labour market only? Imagine that, for all our training and safe practices, electricians may be left with hat in hand pleading for jobs at hourly rates.
So look at what your supplier has to offer. Support reputable Australian enterprises that do things right, because it is morally right.