7-Eleven Malaysia and GE Lighting come together for sustainable retail illumination project
Malaysia's 7-Eleven Holdings Berhad is joining with GE Malaysia's Lighting Division in a $2 million (or RM 6.6 million) project to retrofit its 7-Eleven stores with the latest sustainable retail lighting solutions.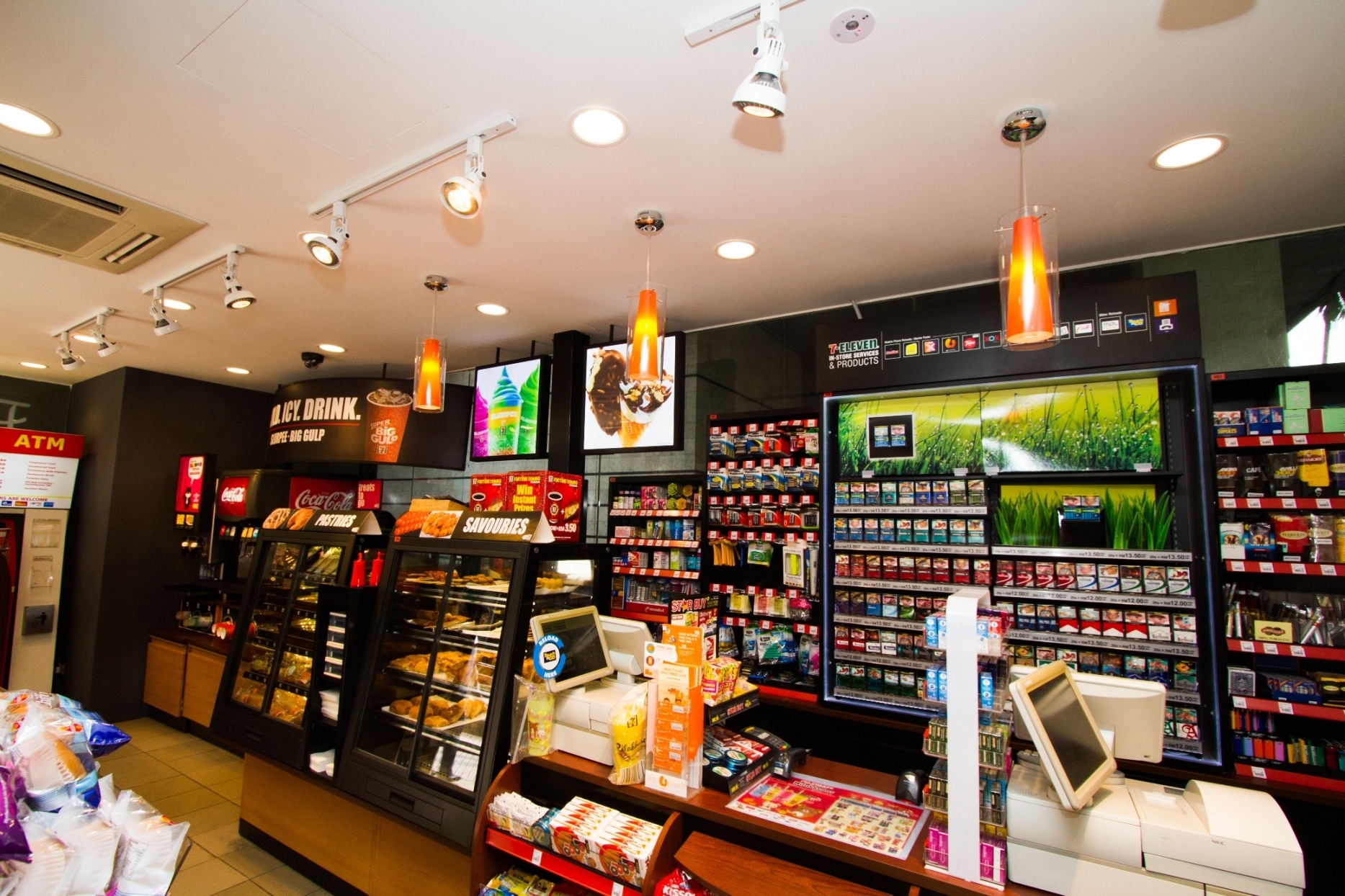 Leveraging GE's global strategic relationship with 7-Eleven and as a trusted advisor for lighting solutions, GE Lighting secured the opportunity to work with 7-Eleven Malaysia to install energy-efficient LED lamps and fixtures in more than 1,700 stores across the country.
In recent years, GE Lighting has grown its relationship with 7-Eleven in North America and extended the relationship on a global scale, including in Southeast Asia. The latest project with 7-Eleven in Malaysia follows another highly successful LED application at 7-Eleven stores in Southern Thailand.
"We've had a dedicated and successful relationship with 7-Eleven, working to provide innovative and cost-effective LED solutions that create a pleasant shopping environment for customers, while helping 7-Eleven achieve overall sustainability and energy-efficiency goals," said Henry Eng, President and CEO of GE Lighting Asia.
With a strong focus on delivering customer value and effective outcomes, GE is committed to providing advanced lighting solutions. 7-Eleven Malaysia selected GE from among numerous companies based on an overall value proposition of product, price, brand and service.
Gary Brown, CEO for 7-Eleven Malaysia, said: "We challenged GE with aggressive deadlines for completing audits and installations, and the company was extremely responsive, from going over site plans to getting everyone comfortable and then working in step."
Brown added, "7-Eleven is a household name. While looking to reduce overall operating costs, our attention turned to LED lighting. It is an efficient and sustainable source of light that would also provide good illumination for an optimal shopping environment at our stores. The new range of lighting provided by GE complements our next generation concept stores as well as enhancing our existing stores."
Test results showed that using GE's LED lighting solutions will help 7-Eleven to reduce power consumption substantially compared to its existing conventional fluorescent lighting.
"We've begun retrofitting more than 1,700 7-Eleven stores in Malaysia," explained Swee Aun, GE Lighting Malaysia country manager. "GE Lighting is a total LED solutions provider and long-term trusted business partner to its clients, offering sophisticated operating platforms, a comprehensive suite of smart products and systems, convenient multiple channels and value-added services. We're pleased to bring this same level of service to 7-Eleven. "
In addition to the retrofitting project in Malaysia, GE Lighting is also providing its retail LED solutions to 7-Eleven's rebranded facilities. A combination of GE Hemisphere Downlights and PAR30 LED lights with track fittings serve to create a store ambience that reinforces 7-Eleven's strong brand positioning.
ADVERTISEMENT

ADVERTISEMENT