36-month guarantee on igus energy chains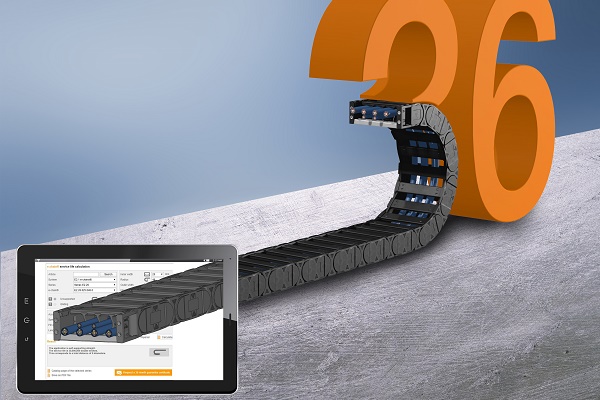 Robust, lightweight and long-lasting are all qualities of igus energy chains (e-chains). To ensure that users are on the safe side, igus is now offering a 36-month guarantee on all of its e-chains.
To obtain the certificate, all users have to do is open the online service life calculator for e-chains and enter the dynamic specifications and the environmental conditions of the application. From there, the online tool will calculate its service life and send a certificate via email.
To determine the 36-month life cycle, igus puts the e-chains through the most adverse conditions all the way up to a total failure in its own 3,800m² laboratory. Based on the ten billion e-chain cycles per year, igus can guarantee its life cycle of its range.
"The new guarantee service gives buyers the surety of being able to design their individual application exactly, and always choose the most cost-effective e-chain that works with reliability," igus head of the e-chain systems division Michael Blaß says.
"If an energy chain fails due to wear and tear within the guarantee period, the customer will receive a free replacement."
Customers can check their product warranty here.