Evolt partners with WiZ Connected Lighting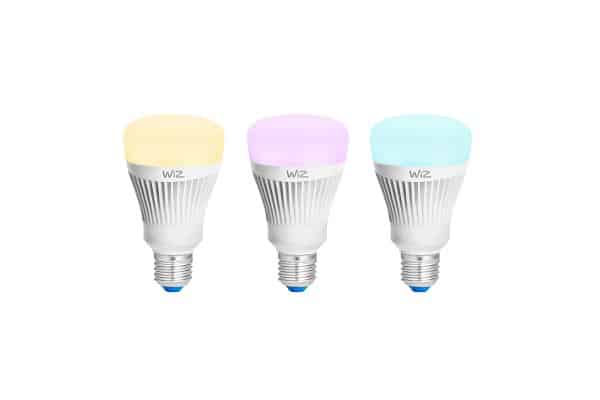 Evolt has partnered with WiZ Connected Lighting to allow development of WiZ enabled lighting products in Australia and New Zealand.
The partnership encompasses WiZ Pro, which provides hardware and software solutions for businesses looking to integrate smart lighting on a larger scale.
"We're looking forward to working with WiZ and expanding the access and applications for this exciting smart technology in the Australian and New Zealand markets," says Evolt managing director and owner Joel Moss.
"WiZ technology enables contractors to provide their customers with a simple solution to integrate smart lighting around their home. WiZ lighting doesn't just turn lights on and off. Each light includes 64,000 whites, so lighting can be set to complement the natural light of the day, minimising stress on eyes and the user's mood."
The WiZ technology is built into the lighting fixtures meaning there are no hubs or additional wiring required. A simple plug in and play set-up, lighting control can be managed through WiFi, mobile data networks, the Bluetooth remote or existing switches.
"This is a professional platform using the latest IoT technology, bringing home and building automation to a new level", says Evolt general manager Eduardo Yudowski.
"The WiZ app offers multi-users and multi-location options, making it suitable for new or existing homes and commercial building applications.
"Using the WiZ app, the user can control and monitor buildings with features such as adding floor plans, schedules, rules and measure energy usage. The WiZ app is intuitive and offers unprecedented flexibility when it comes to control and integration, making it one of the best lighting control apps in the market.
"We are developing WiZ enabled products that will create a WiZ-eco system, not only for existing lamps but also to include complete lighting fixtures and other devices", Yudowski added.
WiZ allows the user to set-up the lights via the free-to-download WiZ app. The app can also be integrated with external apps including IFTTT (if this, then that), Amazon Alexa and Google Home, providing full integration into other smart home devices.
Using the app, light intensity can be changed from either a single colour, or tuneable with 64,000 shades of whites, controlling mood, relaxation and minimising stress on eyes. For lights with colours, users are able to choose from 16 million colour variations to set dynamic light modes for any occasion. Favourite light combinations in individual rooms can be saved by taking a quick photo in the app and be selected at a later date for similar moods or occasions.