ESC releases 'The Australian Battery Guide'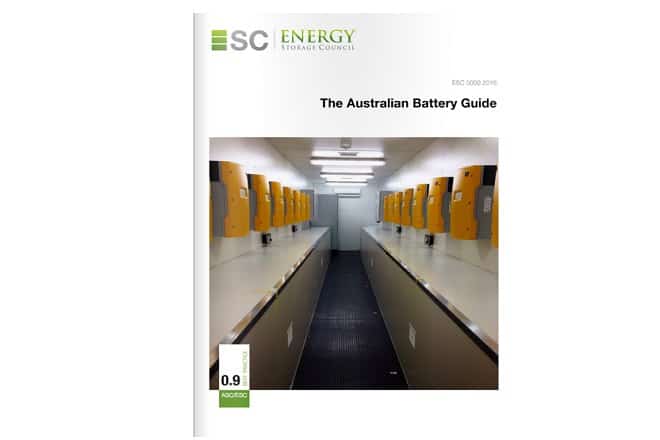 The Australian Energy Storage Council has released 'The Australian Battery Guide'. The guide is an easy to understand framework designed to provide guidance to the energy storage industry and consumers in the interim while formal Australian Standards and being developed for the sector.
Industry leading companies are committed to the highest levels of safety and performance. Together with consumers and other stakeholders the industry is actively involved in creating 'worlds best practice' when it comes to producing, selling, using and disposing of energy storage products.
Together we have a shared responsibility to mange energy storage products and materials to reduce their impact on the environment and manage any risks they may pose to human health and safety.
Over the last few years battery technology has undergone rapid change with a range of new chemistries being developed. It is no longer practical to dedicate a standard to a single battery chemistry. A new approach is required to accommodate the wide variety of battery chemistry under a single design and installation guide.
Lithium-ion based batteries are quickly gaining market share in this sector.  As such we have carefully considered the appropriate management required for this class of batteries in this guide. This guide is designed to grow and be enhanced, augmented and updated to be applicable to all emerging ESS technologies.
This approach to provide 'just in time' expert advice is focused in the first instance at identifying areas where the current understanding is lacking and additional work is required to maintain system safety.
The guide can be found here.