2018 NECA NSW Excellence Awards winners announced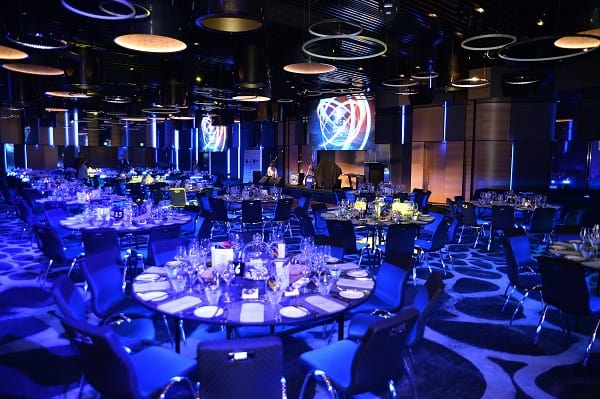 Innovation and excellence across the electrotechnology sector was recognised at the NECA NSW Excellence Awards held on 14 September.
"This year's entries demonstrate the quality of the work our members deliver to a range of high-profile and critical projects across NSW," NECA chief executive Suresh Manickam says.
"The projects represented by the entries included technology upgrades for the Snowy Hydro Power Station, installation of electrics for a new Institute of Science and Learning at Taronga Zoo, electrical, lighting, security and AV installations for the Oak's Luxury Farm Stay, and design and installation of electrics for an extension to Parklea Correctional Centre."
Raston Group, Wetherill Park, NSW won the Lighting Category with its design and construction of electrical services for a new three storey building for the Institute of Science and Learning, and a
refurbishment of the existing theatre at Taronga Zoo. The project also included creation of immersive classrooms where students can interact with zoo staff and animals in a room which replicates the actual conditions where the animals would live in the wild.
Kerfoot, Parklea, NSW took home the top award in the Industrial Medium category for its work on the expansion of the minimum security correctional centre at Parklea. The job contained many challenges including the need to design bespoke components, work around a live prison environment and work with a major high voltage network. Kerfoot also used this project to train and mentor a group of young indigenous apprentices.
Greenstar Building Automation, Marrickville, NSW was the winner of the Energy Efficiency & Environment category meeting the brief from ALDI to reduce its energy consumption while maintaining comfortable conditions for staff and customers and avoiding fresh produce spoilage. Greenstar retrofitted 15 ALDI stores with upgraded, automated air conditioning systems which produced annual energy savings equivalent to 444 tonnes of CO 2 emissions carbon equivalent.
All winners of the 2018 NECA NSW Excellence Awards will be entered into the NECA National Excellence Awards, competing against winners from all other Australian states and territories for the coveted title of National Excellence Award winner.