Treotham now offering fire barrier solutions for the rail industry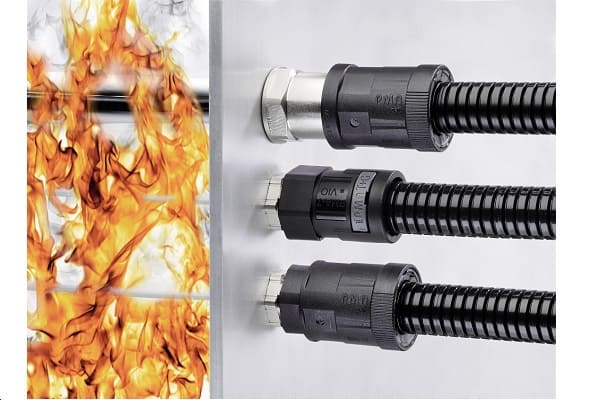 Treotham has announced it is now offering PMA's double and single sided fire barrier solutions for cable protection systems in the rail industry.
These flexible EN 45545-3 compliant fire barrier solutions are to be used in combination with its proven cable protection systems.
A PMA metal adapter is available with built-in intumescent material that can be used with the standard range of PMA cable protection products approved for use in the rail industry.
The cables can be ducted through a fire wall without compromising the integrity and function of the fire wall and if a fire occurs the intumescent material swells to up to 40 times its original volume. This seals all cavities between the cables, preventing the spread of fire and the transport of smoke and gas along the cable protection system.
Special fire resistant Pflitsch clamping elements can also be integrated to provide a secure and effective barrier against fire, smoke and gas for up to 15minutes.
Additionally, PMA has developed a specially designed adapter with intumescent material which fits into a Roxtec module to provide a sealed system.