Thorn Lighting launches new generation of luminaires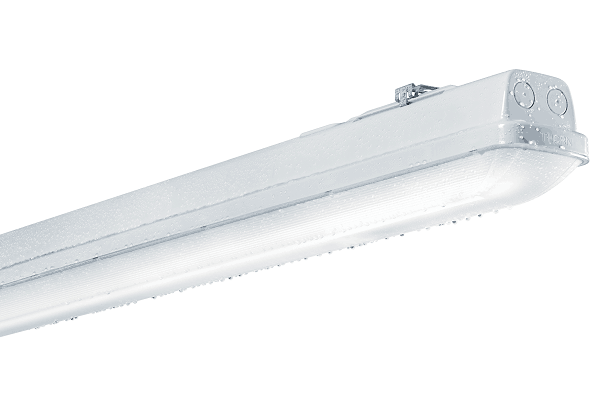 Thorn Lighting has launched its latest moisture and dust-resistant light fixture, the Aquaforce Pro luminaire.
The IP66-rated Aquaforce Pro offers numerous improvements over its predecessor, the Aquaforce II, including enhanced performance and versatility.
Aquaforce Pro comes in an 8000 lm version, powerful enough to directly replace 2x58W or 2x49W conventional luminaires, making it an ideal choice for retrofit and refurbishment projects.
The Aquaforce Pro is designed to be simple to install, use and maintain. Long mounting sliders and the EasyClick snap-on mechanism promise simple, easy mounting, with seven different wiring possibilities.
The housing is designed so that internal components can be easily accessed for maintenance when required. This luminaire is built to resist ambient temperatures ranging from -20°C to 35°C, and its drip-edge design avoids dust depositing on the light output surface, so that any accumulation of dirt has minimal impact on performance.