The 2017 NECA NSW Excellence Awards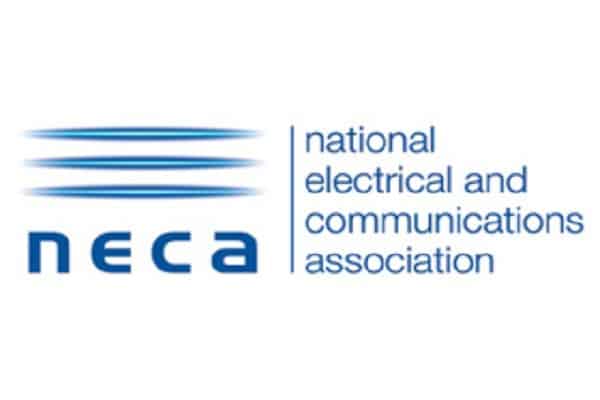 The 2017 NECA NSW Excellence Awards has lived up to its name and high expectations.
The event was hosted by NECA which saw more than 700 contractors, suppliers, educators, government representatives, family and friends brought together to celebrate the night.
Thirteen excellence awards projects and three apprentice award winners were presented by sponsors of the event and NECA NSW life members.
Executive director of NECA NSW Oliver Judd says he couldn't be more appreciative of the dedication and hard work the finalists and winners had devoted to the industry.
"The future of our industry is extremely bright in NSW. The projects we have seen presented this year have amazed the judging panel and selecting a winner from each category has been a very difficult task. The apprentices have a great knowledge of their trade and we are delighted by their eagerness to excel and grow in our industry. Congratulations to all the winners and finalists for your outstanding achievements," says Oliver.
"We would like to again thank our sponsors for getting behind the NECA NSW Excellence Awards. Without their support the event would not be possible."
2017 NECA Apprentice of the Year Awards Winners:
Commercial/Domestic Category:
Winner – James Brown
Industrial Category:
Winner – Jackson Carmody
Communications:
Winner – Nicholas Spork
2017 NECA Excellence Awards Winners
Category – Domestic Residence
Company: Project: Mainpower Electrics
Project:  Wentworth
Category – Energy Efficiency and Environment
Company: RIC Electrics
Project: Wagga Wagga Country Golf Club Solar Installation
Category – Industrial Small
Company: RIC Electrics
Project: Albury City Council Water Treatment Plant DAFF Upgrade
Category – Industrial – Medium Project
Company: Barnwell Cambridge
Project: IKEA Multi Function Logistic Unit, Marsden Park
Category – Industrial – Large Project
Company: Stowe Australia
Project: Barangaroo South 33kv High Voltage Installation
Category – Commercial Small Project
Company: Crown Electrical Solutions
Project: Clintons Toyota and Lexus of Macarthur, Gregory Hills
Category – Commercial – Medium Project
Company: Star Group
Project: Wynyard Walk
Category – Commercial – Large Project
Company: Stowe Fredon Joint Venture
Project: SCICEEP (Sydney International Convention, Entertainment and Exhibition Precinct)
Category – Voice/Data Communications & Audio Visual
Company: DESA Australia
Project: Sage Fitout
Category – Lighting
Company: Elam Cabling Group
Project: Sydney University's Great Hall
Category – Work Health & Safety Management System (Project)
Company: Brooklyn Trade Services
Project: Medtronic Australasia Pty Limited – Asia Pacific Head Office Relocation
Category – Work Health & Safety Management System (Company)
Company: Kerfoot
Project:  Kerfoot
Category – Small Contracting Business
Company: Curry Power
Project:  Curry Power