Electrical testing is required to ensure compliance and safety for electrical installation work, prove de-energised, fault find and perform preventative maintenance, but WHS requirements must be complied with, and only after all de-energised testing has been exhausted. Chris Halliday of the Institute of Electrical Inspectors details the ins and outs of electrical testing for compliance and safety.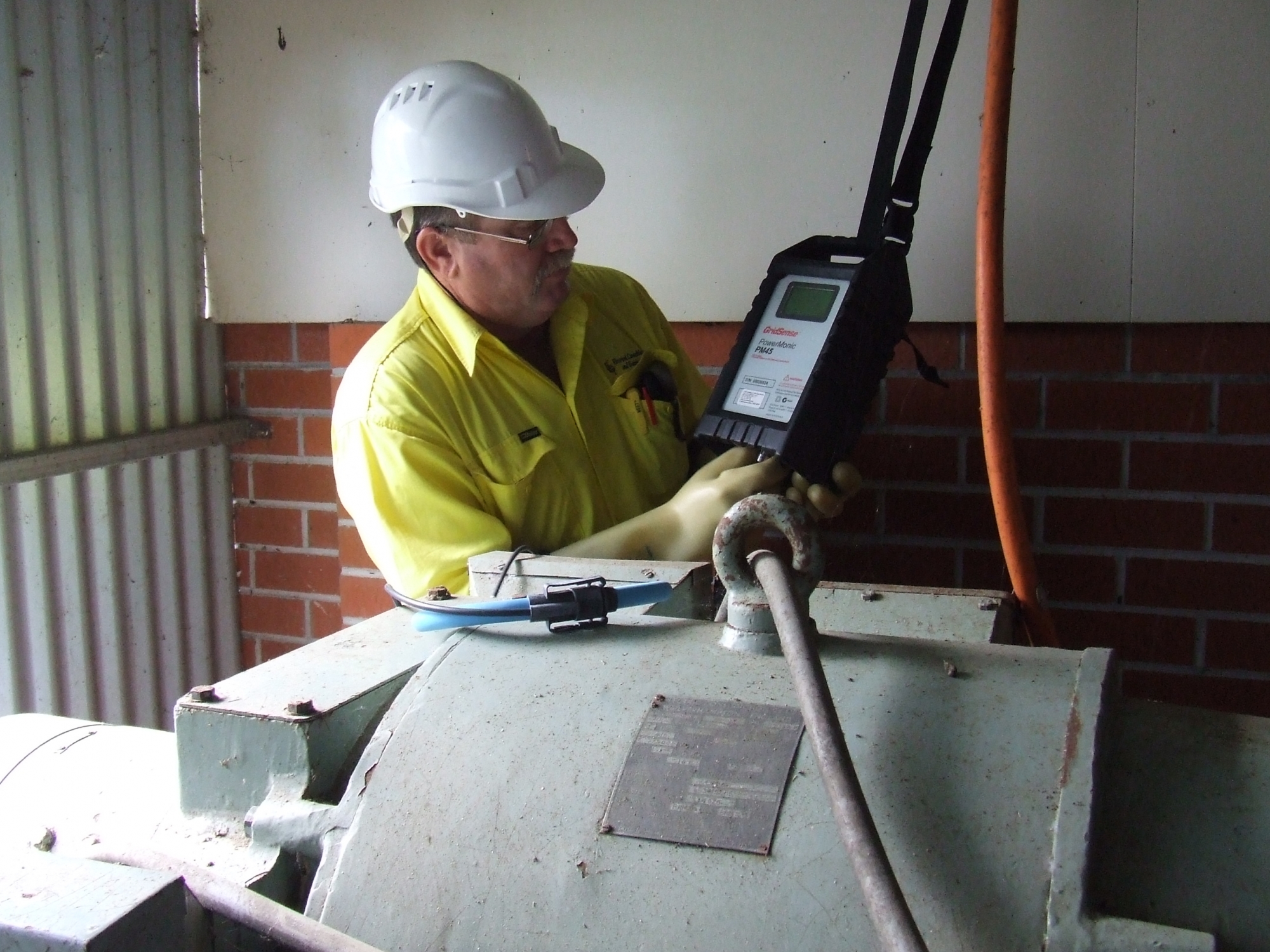 Too many of my workmates have been electrocuted over years, particularly in the early years of my career when safety was not given the priority it is today. Such incidents cause a lot of grief for all concerned.
Improvements in Work Health and Safety (WHS), starting with the introduction of safety legislation in the '80s in NSW and mandatory risk assessment for the power industry in the '90s, are the significant changes that I remember well and that have helped to save lives. Improvements in safety legislation and workplace culture are still taking place and many businesses still have much work to do.
It is very important to work safely to prevent injury and deaths across all industries but especially when dealing with electricity. While my mates weren't killed when testing 'live', testing 'live' does increase the risks significantly compared to testing de-energised.
THE LAW
The new national harmonised WHS legislation has been enacted in most states across Australia (except WA). The WHS Regulation at Part 4.7 has requirements specifically to ensure electrical safety in workplaces including requirements for energised electrical work. This is supplemented by the Code of Practice (Managing Electrical Risks in the Workplace), AS/NZS3017 Electrical Installations – Verification Guidelines and AS/NZS4836 Safe Working on Low-Voltage Electrical Installations.
All persons conducting an electrical business or undertaking at a workplace need to familiarise themselves with these important documents and then check that their policy, procedures, work instructions and the like are compliant. If not, then amendments will be needed and staff trained in the changes. Don't forget to consult with staff during the process as this is also a requirement.
While most electrical work today is to be carried out while the equipment is 'dead', there are significant risks associated with 'live' electrical testing including electric shock, electrocution, arc flash/explosion and falls initiated by an electric shock.
The WHS Regulation allows 'live' testing (refer Clause 157) but only where:
It is necessary in the interests of health and safety e.g. where life-saving equipment needs to remain energised.
For the work to be carried out properly – perhaps where de-energised testing has proved fruitless.
There is no reasonable alternative means of carrying out the work – again perhaps where de-energised testing has proved fruitless.
Clearly there is a change in what we need to do to comply with the law in regards to electrical testing, with de-energised testing to be carried out first when fault finding using de-energised testing methods (refer Section 7.5 of the Code of Practice). The hierarchy of risk control should be used when developing or revising policy and procedural type documents.
If we decide that 'live' testing is necessary, then we must comply with Clause 160 of the WHS Regulation. This requires a risk assessment, clear access and exit, clear labelling and ease of operation of isolation equipment, consultation with the manager or controller of the workplace, prevention from inadvertent contact and competent staff using suitable tools, testing equipment, PPE and a Safe Work Method Statement (SWMS). A safety observer is not necessary for testing if the risk assessment shows that there is no serious risk associated with the work. Additionally, emergency procedures will be needed and staff trained in these procedures.
PRIOR TO WORK
There is much to be done before any work can be carried out. This includes:
Risk assessment of the tasks to be performed.
Development of policies, procedures and work instructions. This must include procedures in the advent of emergencies, i.e. emergency procedures.
Training and assessment of staff skills and knowledge is important to ensure they are competent for the tasks to be performed. This training and assessment must include the requirements of the company's policy and procedural type documents.
Suitable tools and equipment are needed and regular checks and/or tests to ensure they are suitable for the tasks. This will include all hand tools, PPE, test equipment, insulated barriers and mats, etc. Tools and equipment selection is another area that requires special attention. Test instruments should be selected with a suitable Category rating to comply with AS 610101.1. CAT IV provides the highest level of safety to a voltage rating in excess of 400V, typically 600V to allow phase to phase measurements to be taken safely.
Establishment of a record keeping system for such things as risk assessments, training records, and tool and equipment checks/tests.
PLANNING AND PREPARATION FOR TESTING
Once on the job site, the following should occur:
Consult with management or the person in control of the workplace.
Establish a Safe Work Method Statement (SWMS), identifying any hazards and necessary controls, and any emergency procedures.
Identify 'live' conductive parts or parts that could become 'live' while testing.
Install barriers to prevent inadvertent contact to 'live' parts.
Identify testing methods to be used. Remember you have a legal obligation to first carry out de-energised testing.
Secure and tag the isolation device when testing de-energised.
Use appropriately rated tools and test equipment.
Check the test equipment is appropriate, in a suitable condition and is functioning correctly. Battery operated testers should have batteries replaced regularly or when a battery warning is indicated. Failure to replace the battery can result in unreliable test results that could result in incorrect decisions and imminent danger.
Use appropriately rated and suitable PPE for the task at hand.
Establish the need or otherwise through a risk assessment for the use of a safety observer.
Prevent the entry of unauthorised persons to the work area e.g. by the use of safety barriers and signs.
CARRYING OUT THE TESTING
Once the work has commenced:
TEST DEAD BEFORE YOU TOUCH.
Follow the SWMS (especially the implementation of hazard controls), company policy and procedural type documents and any requirements established in the planning and preparation phase.
Use test equipment in accordance with procedures and manufacturer requirements.
Coordinate work with relevant persons on the site.
Remember that the risk assessment and controls implemented will need regular review as the job progresses.
ISSUES TO ENSURE SAFETY
Understanding the limitations of test equipment is ever so important. There is no single piece of test equipment that provides an 'ideal' test result. I also find it a good practice to have an idea of what the test result should be before conducting the test. If the test result is not as expected, then knowing what to do or who to ask for advice is important.
Testing 'dead' to allow work to commence or so de-energised testing can be carried out is essential to prevent an incident. Using a proximity voltage tester first is recommended before using an alternative tester such as a multimeter. Voltage proximity testers have quite a few limitations but do provide a quick initial check that the supply has been isolated and thereby minimising the risk of electrocution or arc flash. Some of these limitations of voltage proximity testers are detailed at Section 9.4 of the Code of Practice but also check the paper on our website (www.elect.com.au) under the Published Papers page.
The use of some test equipment may cause a hazard for others such as the use of an insulation tester. Be aware of this in your SWMS preparation and implement adequate controls to prevent an incident.
'LIVE' TESTING
Some types of electrical tests cannot be carried out while the supply is isolated i.e. they can only be carried out with the supply 'live'. Such testing includes tests for voltage levels, neutral to remote earth voltage levels, load tests, phase rotation, loop impedance and polarity of the incoming supply and RCD testing.
The risks associated with measuring voltage levels can be minimised by using shrouded test probes and plugs and using fused test leads. Current limiting fuses will help to minimise the energy available in the event of an arc flash or short circuit that could occur because of internal meter fault that is not visible or because test leads become damaged. ALWAYS replace instrument fuses with the manufacturer's fuses. The test leads may be connected 'dead' and the supply restored for the test, before de-energising to remove the test leads.
Load testings can often be carried out quite safely using tong meters. The conductors being tonged will be 'live' but there may be exposed 'live' electrical equipment nearby so care will be needed. Risks will need to be controlled as per the SWMS.
New phase rotation testers do not use metallic connections but instead the test leads are connected via non-metallic alligator clips that are connected on the outside of the insulation of the wires being tested. This minimises the risks but does not fully eliminate them.
Voltage proximity testers are excellent for testing the polarity of the incoming supply but do not check neutral integrity of the supply.
The 2012 Spring edition of Electrical Connection suggested the installation of an outlet on switchboards for each circuit or a single outlet switchable from all RCD protected circuits to minimise the risks when testing RCDs.
Earth electrode resistance can be tested using clip-on stakeless earth testers. Risk control will still be needed but risks are much reduced.
LV insulation resistance testers do generate electricity and care is therefore needed but the level of current is often limited below the let-go threshold.
Though a loop impedance test on a final sub-circuit can generally be performed 'dead'' with a suitably accurate resistance meter, the risks could be assessed reasonably low if a plug-in loop tester is used.
Thermal imaging (of connections, cables, motors, transformer, etc) is non-contact testing that can be done at a reasonably safe distance. Transparent crystal windows should be used instead of removing panels to limit the risks.
De-energised electric shock investigations tests can be carried out using resistance and insulation resistance testers. Proving 'dead' will be required before any tests can be performed. Failure to find the cause of the electric shock is likely to require the supply to be restored and energised testing performed.
CONCLUSION
The Work Health and Safety requirements for electrical testing have changed across much of Australia. The previous blanket exemption for testing as 'live' electrical work has been removed and de-energised testing must be carried out first. This may increase the time taken when fault finding and make it almost impossible to find some faults but de-energised testing is the starting point.
All persons conducting an electrical business or undertaking need to familiarise themselves with the new harmonised WHS Law, Regulation and Code of Practice for Managing Electrical Risks in the Workplace (though it may not have been introduced in your state of operation) and then check policy, procedures, work instructions and the like are compliant. If not, then amendments will be needed and staff trained in the changes. Staff must be consulted during the process of change as consultation is also a legal requirement.
There are many ways of minimising the risks when 'live' testing must be carried out. Hopefully this article has provided some insight into the new requirements and the control of risks when performing electrical testing.
Disclaimer: the views expressed in this article are not necessarily those of the Institute of Electrical Inspectors. Any information provided in this article is given in good faith and is not all in-compassing. Electricians should make their own decisions based on Workplace Health and Safety requirements, standards, codes of practice, risk assessment and knowledge. Otherwise seek further assistance.