Milwaukee goes heavy duty on electrical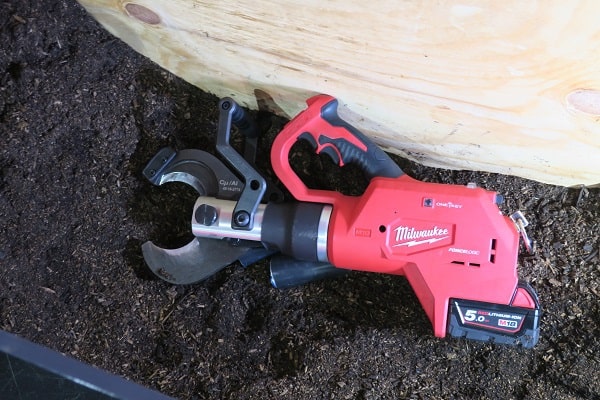 Milwaukee has announced that over the next few months it will be moving into heavy duty cutting tools for electrical contractors and linesmen.
The lead product in the range of M18 Force Logic ™ cable cutting tools is Milwaukee's 25mm wireless remote cutter, which removes the physical connection to the tool for the cable worker to cut up to 1500MCM copper 15kV.
After the cutter is set-up, the worker can arm the remote cutter and move away from the cutting area. A green LED on the wireless remote then gives positive indication that the tool has completed cutting.
The tools balance design, handle and hang hook to enable easy set-up in vaults, while the open jaw design provides easy access in trenches.