Legrand adds EduLED batten to its range of luminaires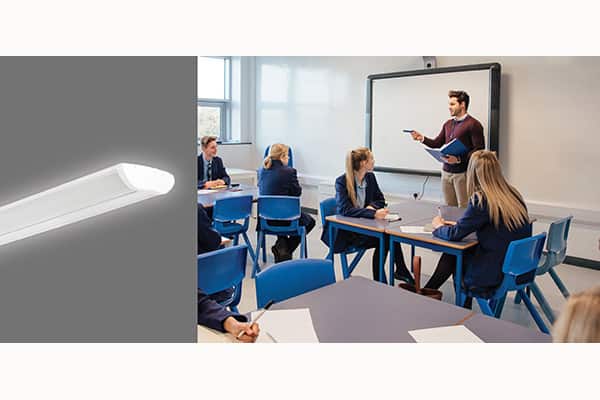 Legrand has announced it has added the EduLED batten to its range of luminaires to provide a simple and cost-effective commercial lighting solution.
Designed for schools, education facilities and other professional establishments, the EduLED batten has an IK impact rating of IK04, a lumen lifespan of more than 50,000 hours and a five year warranty.
Not only are LEDs the 'go-to' choice for long-term, cost and energy saving solutions for businesses, they also create an optimum environment for learning, productivity and performance.
The EduLED batten has a built-in opal diffuser that provides an even illumination on the surface of the luminaire to reduce any luminance discomfort. It also combats other issues related to poor lighting in learning environments, such as eye-strain, headaches and a drop in visual performance.