NHP ISO 3 Flat Pin Plug redesign improves versatility and optimises performance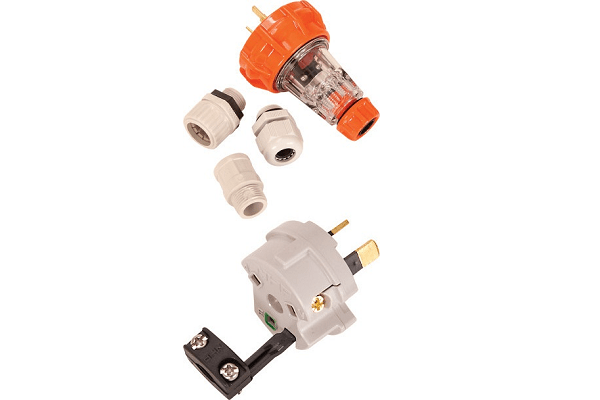 NHP has announced the introduction of its newly redesigned ISO 3 Flat Pin Plugs, which offer greater flexibility and improved installation time.
The ISO 3 Flat Pin Plugs are available in 10 and 15Amp versions and include enhanced features, such as 20mm male cable gland entry that can be changed out to suit various gland types, terminals that now accept 2.5mm² conductors with a maximum cable diameter of 12.5mm and a supplied standard with compression style cable gland.
Installation is made quick and easy thanks to the swing away internal cord grip and more compact components, as well as the upgraded pin housing that includes easy to wire tunnel terminals.