Induction charging: welcome to the wireless world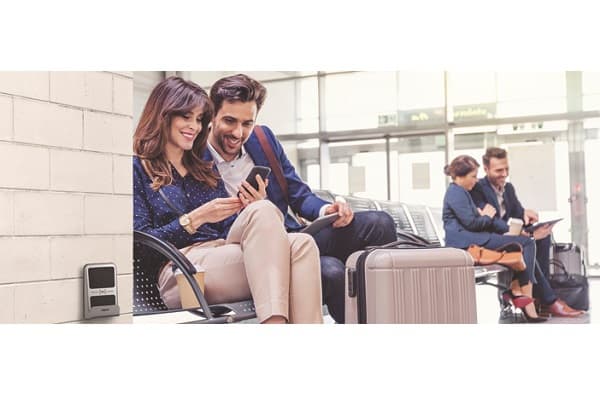 From Legrand Australia. 
We are living in a world that is increasingly connected and as a result, a growing number of people require hassle-free charging that will keep them connected longer. 
Mobile technology means we are only ever a click away from instant access to information, communication and entertainment. The downside is that as we demand more from our mobile devices, we also expect their batteries to keep us online for longer and with minimal downtime. This presents a huge challenge for both device and battery manufacturers, but also offers emerging opportunities for wider sections of the industry.
At Legrand, we endeavour not just to follow technology trends but wherever possible to lead the market and set the standards. This has been well illustrated by our recent development of a range of products incorporating the new Type-C USB connector, which in time will both simplify and enhance connectivity between computers, computer peripherals, smart phones, gadgets, TVs and TV ancillaries.
Not only was Legrand the first manufacturer to release a hybrid-style USB charger featuring both Type-A and -C ports, but we are the only player to currently offer both on-wall and off-wall Type-C USB solutions.
Research indicates that as the worldwide number of new connected devices with chargeable batteries hits the six billion mark, charging issues have become one of the largest tech annoyances for consumers. Many users consider mobile chargers to be ugly, cumbersome and irritating to use. The market is now ready for the next leap in technology and that is wireless power.
Harnessing the Qi
 Wireless power—increasingly referred to as 'Wi Power'—is actually not a new technology at all, as the phenomenon was first discovered by Michael Faraday in 1831. However, the mainstream adoption of the technology to recharge our devices has only recently come of age. Induction charging works through the interrelation between electrical currents and magnetic fields. Mains voltage is converted into high frequency alternating current, which is sent to the transmitter coil located within the charging device. This creates a magnetic field that extends to the receiver coil in the induction-ready mobile device, thereby generating current. This current flowing in the receiver coil is converted into direct current and used to charge the battery of the device.
To standardise and define wireless power transfer, a multinational technology consortium called   the Wireless Power Consortium (WPC) was formed in 2008 and has developed an open-interface standard called Qi—pronounced 'Chee'—in reference to the Chinese word for energy flow. In 2009, the WPC published its low-power specification to define delivery of wireless power up to 5W, aimed predominantly at charging mobile phones. In 2011, the WPC further extended its specification to medium-power wireless delivery up to 120W, which would typically be used to charge tablets and laptops. And in 2015, the WPC unveiled a high-power wireless specification for delivery of power up to 1kW, for larger rechargeable devices, tools and appliances.
The market is embracing the Wi Power concept with enthusiasm, with numerous industry initiatives currently underway. IKEA is incorporating charging devices into furniture and household appliances like lamps, while numerous other manufacturers are using the technology to enhance monitors and speakers with wireless charging capabilities. Many companies—including McDonald's, Starbucks, The Coffee Bean & Tea Leaf, and Virgin Atlantic—are now providing wireless charging provisions in their facilities, while vehicle manufacturers are encompassing induction technology both to recharge devices within the car and even to recharge electric cars themselves.
Wi Power: the new WiFi
At Legrand, we are focussing on three key areas for wireless charging products: for the home; for the office; and for users on the move. Each solution is designed for ease of use and to remove the need for product-specific charging devices.
For the ultimate in sleek streamlined functionality in either the home or office, our flush wireless chargers can be built into furniture – on a desk, the kitchen counter, or even a bedside table.
Our wall-mounted wireless chargers can be plugged into a standard electrical wall plate. The user simply needs to place the mobile device into the wireless stand and charging begins automatically. These wall-mounted chargers also feature an additional USB to facilitate charging of more than one device at a time.
Our inherent shockproof/weatherproof wireless wall-mounted option means they can even be used outside on the patio and by the pool. They are also ideal for busy public places such as hotels, libraries and airports.
At Legrand, we believe that Wi Power will have a similar impact as WiFi has on the lives of mobile device users. Just as the provision of WiFi began as a curious rarity and developed into an almost ubiquitous expectation throughout our homes, work environments and public spaces, so the availability of Wi Power is likewise predicted to expand and be embraced in a comparable way. Imagine a world where you never have to worry about flat batteries: a world where you can listen to music, watch a film or keep in touch with family, friends, colleagues and customers without any restrictions. With Wi Power, that world is already here!