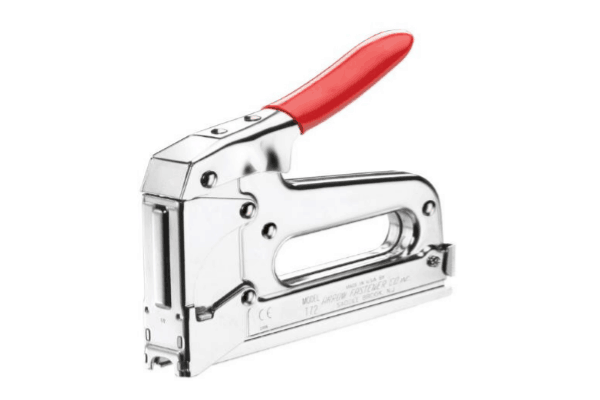 Arrow Electronics has introduced the T72 Heavy Duty Wire and Cable Staple Gun, a reliable tracker that shoots large insulated staples for the professional installation of twin and earth wire, communications and data cabling.
The T72 features a wire guide that lets the staple gun glide across the cable, which makes it easier to finish the fastening process. It takes 5mm or 9mm staples (insulator clearance height) and the Genuine Arrow Insulated Staples are made in the United States from quality steel material with a clear plastic insulator.
The T72 also features a jam-resistant mechanism, all-steel construction and short-span, easy compression handle.