ABB launches new energy asset management portfolio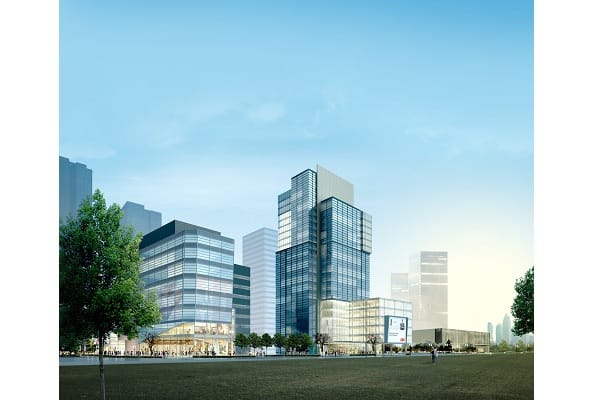 ABB has launched a new energy and asset management portfolio – 'Give your buildings a new dimension' – as part of its direction for better energy efficiency through digitalisation.
The new portfolio brings together two existing energy monitoring solutions; the CMS-700 circuit-monitoring system and the EQmatic energy analyser. It combines the workings of both systems with the company's cloud-based ABB AbilityTM Electrical Distribution Control System.
The end product is a fully scalable portfolio, with both embedded and external plug-and-play connectivity, ranging from on-premise monitoring to cloud-based services.
"ABB Ability is supporting the digital transformation of public, commercial and industrial buildings and power technologies by making smarter asset and energy management second nature,"says ABB Electrification Products division digital lead Frank-Andreas Winter.
"The 'Give your buildings a new dimension' portfolio tailors the hardware and software to the specific needs of the customer. Its scalability provides advanced functionalities on our cloud-based ABB Ability Electrical Distribution Control System and can deliver cost effective digitalisation using software embedded in the site's power hardware."
The 'Give your buildings a new dimension' portfolio allows electrical installers, energy and facility managers, and building owners to make the most of smarter building solutions in order to collect and visualise data, both on-site and remotely. This optimises energy consumption allocation and asset supervision resulting in better efficiency.
"Our harmonised offering of cloud-based energy efficiency and asset management solutions helps customers to benefit from the increasing number of connected devices and available data,"says Frank-Andreas.
"This results in energy savings of up to 30 percent, increased productivity and a more sustainable business model."
The ABB Ability Electrical Distribution Control System needs 25% fewer hardware components and up to 60% less cabling than standard solutions. Plug-play modules or devices are enough to set up the network and cloud connectivity on new installations, as well as upgrading existing ones.
This aids in ensuring operation and efficiency patterns through both real-time and historical reporting. Maintenance is simplified and optimised by automatic pre-warnings and customised via remote predictive diagnostics.
"This new, comprehensive solution provides the scalability small and medium-sized companies need," says ABB head of protection and connection business Giampiero Frisio.
"They can decide how much they want to connect and monitor – and how smart they need their buildings to become. Customers can leverage the increasing number of connected devices and available insights, also upgrading their installed systems."