ABB creates High Performance Circuit Breakers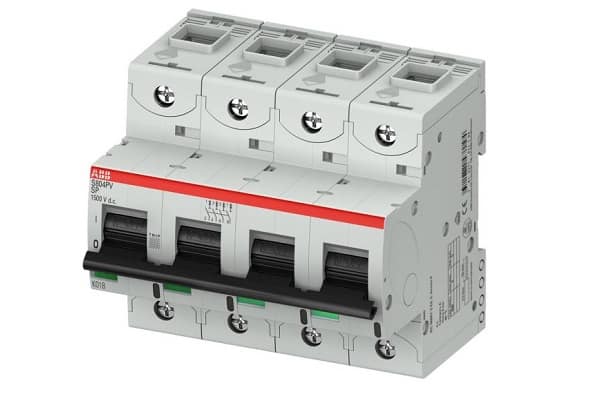 ABB has introduced brand new high performance circuit breakers (HPCBs). The S800 and S500 models have been made for industrial heavy duty applications and renewable energies.
Short circuit extinguishing technology in both models results in a product that is widely sought for when size and performance means a lot to the user.
Applications vary quite diversely with installations going into buildings and transport and even renewable energies.
Main features:
Rated current from 6A up to 125A, breaking capacity up to 50KA.
S800PV HPCB designed specifically for string protection in PV application with disconnection properties with a rated current of 10 – 125A up to 1,500V DC
Self-resetting short circuit current limiter which is in combination with a high-performance circuit breaker or motor starter that increases a short-circuit breaking capacity of 50kA at 690V AC
S500 range provides the option of infinitely adjusting the rated tripping current, allowing the flexibility to set the tripping current according to installation needs.
For more information, visit the ABB website.